Newsletter
News from Sen. Blakespear- June 9th, 2023
Greetings!
The previous two weeks have been consumed with the meaty, heady work of legislating. My vote is what you sent me and every other legislator here to do. And we just voted on every bill in the Senate that made it through the committee process, advancing nearly 400 bills over to the Assembly.
I take my vote very seriously and bring these commitments to the work – be prepared, consider the consequences, improve lives. The hard part is rooted in what Supreme Court Justice Stephen Breyer said about deciding cases, "[T]he most difficult cases are not about right versus wrong. They are about right versus right."
It's always a balancing of interests. And sometimes all the interests seem really important.
For example, one of the most controversial bills (SB 525) involved a proposal from my Senate colleague that would require every worker in a healthcare setting to be paid a minimum wage of $25 an hour. This is $9.50 more than our current minimum wage of $15.50, and it covers every worker within the healthcare setting, including for example the person who works at the valet in the hospital or in the cafeteria, not just healthcare workers with specialized skills or training.
On the one hand, everyone deserves a livable wage and many people are struggling to keep up. We know that healthcare workers did yeoman's work during the pandemic and that workers left the profession in droves because of the challenges and the pay.
On the other hand, there are worthy minimum-wage workers in every industry, and the person who works in the billing department at a hospital could have an equivalent job to the billing department in an office building. Under this bill, the worker would make substantially more over at the hospital. Should we be picking winners and losers among the lowest-paid workers?
Additionally, some hospitals in the Central Valley have already closed and others are on the brink because the expenses outpace the costs. Access to care is truly at risk in some communities, namely those communities that are poorer, where fewer patients rely on private insurance and more on public insurance, which does not reimburse for services at the same rate. We do not want to create healthcare deserts by making it unaffordable for hospitals and other healthcare to stay open.
In the end, I did not support this bill raising the minimum wage for one industry.
The bill just barely made it through (without me), after going through seven rounds of voting and picking up one last vote on the last round.
Here is how I voted on some other bills you might find interesting:
• I supported a bill, SB 43 (Eggman), that expands the definition of "gravely disabled," which should allow more people who are clearly incapable of self-care from continuing to live unsheltered on our streets.
• I supported SB 616 (Gonzalez) to expand the required amount of sick days afforded to employees from three days a year to a total of seven days. Protecting a person's ability to take time off and tend to their illness is critical in ensuring a healthy and stable workforce.
• I did not support SB 567 (Durazo) that would harm mom-and-pop landlords, by among other things, making it difficult for homeowners to terminate leases with their tenants, either to move into properties themselves or to perform maintenance.

• I supported a Right to Repair bill, SB 244 (Eggman), that requires manufacturers of an electronic or appliance product to make available service parts and tools to owners of the product, and to service and repair facilities.
• I supported SB 478 (Dodd), which makes it unlawful for a business to offer a price for a good or service that does not include all mandatory fees. Deceptive advertising harms honest competitors who advertise their true prices.
• I did not support SB 466 (Wahab), which would have brought newly constructed rental housing under Costa Hawkins, which is the way the state regulates rent control.

Now that we're back to committee work, I'm excited to see what good ideas they have generated on the Assembly side of the Capitol!
Thank you for your attention, your interest and your feedback. I am committed – and honored – to serve you!
In partnership,

Open House at Encinitas Office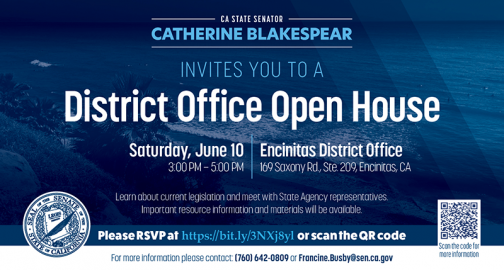 ​
Tomorrow I am holding an Open House at my Encinitas District Office, and it's not too late to RSVP. I will be there, along with many members of my staff. I hope you can make it.
If you intend to come, please RSVP to https://bit.ly/3NXj8yl.
The Open House will be held 3 p.m.-5 p.m. The office address is 169 Saxony Road, Suite 209, Encinitas.
In addition to meeting my staff, you'll also get the opportunity to talk with representatives from the California Department of Motor Vehicles, California State Parks, CalFresh, Covered California, Caltrans and the California Highway Patrol, if you would like.
I hope to see you there!
Coastal Erosion and LOSSAN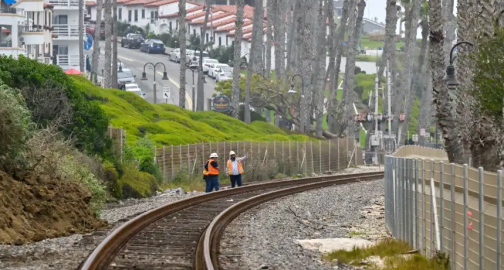 ​
​Workers inspect the rail line in San Clemente by Casa Romantica. Photo courtesy of the Orange County Register.
Across its entire 840-mile coastline, California is confronting the challenges of rising seas, erosion and climate change.
This recent article in the Washington Post provided a great overview of the problem. We are not alone in San Diego and Orange counties – every coastal county is struggling to adapt and plan for the future.
In San Clemente, rail service was stopped nine days after reopening, due to debris falling from the hillside below Casa Romantica. This is so disappointing and frustrating! Maintaining the operation of the rail line is vitally important, and we've got to find a way to keep this line open.
That is why the Senate created the Transportation Subcommittee on LOSSAN Rail Corridor Resiliency, which I chair. We held our first hearing on May 16, and you can watch it here by scrolling down to the date of the hearing (May 16) and clicking on the watch link for the subcommittee. The hearing was also covered by The San Diego Union-Tribune and The Coast News.
Our next hearing is scheduled for July. The 351-mile rail line is crucial for the movement of people and goods through Southern California. The subcommittee will continue to work on exploring strategies and finding long-term solutions!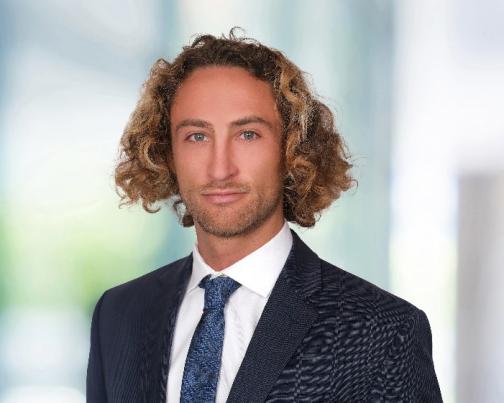 ​
​Ethan Murray
Our office gets calls all the time from constituents needing help. One called to say she had not received her Middle Class Tax Refund and had difficulty contacting anyone that could help at the California Franchise Tax Board (FTB). She got frustrated when she couldn't get through on the phone.
Within a day of my staff contacting FTB, the constituent got an answer and learned she received the refund. She had my staff member Ethan Murray (photo above) to thank.
She wrote: "Ethan, I wanted to let you know that my tax refund issue is resolved. I must say that I am seriously impressed with you and Senator Blakespear's office. Having been in the business world myself, I can appreciate a smooth running staff that focuses on getting results. You do a great deal to enhance the Senator's image and reputation and I'm sure she's very proud of the work you do. Thanks again."
Based in my Orange County District Office in Laguna Hills, Ethan is a Senior District Representative who works on constituent cases and also on public safety, gun violence prevention, human trafficking and consumer protection issues.
Born in Anaheim and raised in Orange County, Ethan is an attorney, having graduated from Georgetown University with a JD and MPP. He comes to my office after working in a small law firm. We're grateful to have Ethan on our team!
We're here to help as best we can. If you have a state government issue, please contact me at Senator.Blakespear@senate.ca.gov.

Renewing Medi-Cal Coverage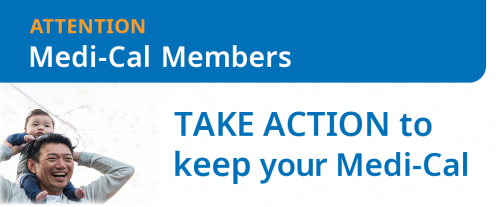 ​
Roughly one-third of the State of California's population is on Medi-Cal, which is health insurance available for people who are low-income, including nearly 4 in 10 children, and 2 million seniors and people with disabilities.
After taking a pandemic-related break from verification, Medi-Cal this year is verifying the eligibility of all recipients and renewing enrollment in the program.
If your information has remained the same and has not changed recently, you do not need to do anything. If your information has changed, report any changes to your name, mailing address, email address and phone number, so you can be contacted about renewal.
You can do this in San Diego County by calling 1-866-262-9881 or visiting www.mybenefitscalwin.org. In Orange County, contact the Orange County Social Services Agency (SSA) by calling 1-800-281-9799 or visiting www.BenefitsCal.com.
All Medi-Cal recipients will either get a letter saying you were renewed automatically, in which case you do not need to do anything, or a renewal form in a yellow envelope. If you receive a renewal form, submit your information within 60 days online, by phone, in person or by mail.
Your renewal will be sent based on the month you first enrolled in Medi-Cal.
Follow these steps to keep your Medi-Cal coverage:
1. Update your contact information.
2. Create or check your online account at BenefitsCal.com.
3. Check your mail for a renewal form in a yellow envelope.
4. Complete your renewal form if you get one.

Passport Services in South OC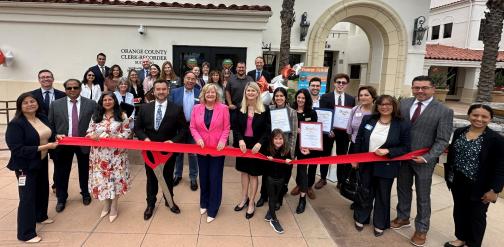 ​
Orange County Clerk-Recorder Hugh Nguyen celebrated the start of passport services being offered at the South County Branch Office in Laguna Hills at a recent ribbon-cutting ceremony. My district representative Maia Meunier attended and provided a Senate certificate of recognition.
The office, at 24031 El Toro Rd., Suite 160, is offering passport services during the week and one weekend a month, by appointment and for walk-ins. They expect short wait times for passport services.
This location is only for new passport applications. To complete an online application and to make an appointment for passport services, go here.
What a great resource for southern Orange County!

National Gun Violence Awareness Day (Wear Orange Rallies)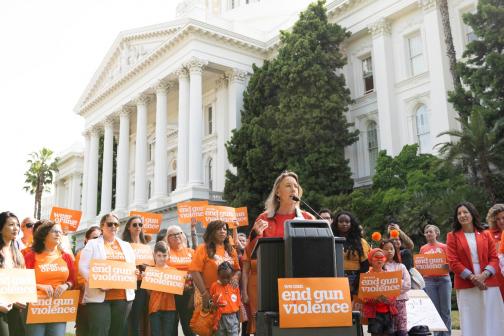 ​
June 2 was National Gun Violence Awareness Day, and all week and through the weekend events were held to call attention to this important issue.
I participated in the Wear Orange National Gun Violence Awareness Day rally at the state Capitol on May 31 (above) and at the Moms Demand Action Gun Violence Prevention rally in Encinitas on June 3 (below). The rallies received media coverage.
I am glad to see greater public awareness about the horrible impact of gun violence on our society and the need to take steps to make us safer.
I have authored three bills this year to help reduce gun violence.
SB 417 would require gun sellers to post warnings about the danger of having a firearm in a home.
SB 452 would require all semiautomatic pistols sold in California to use microstamping technology that would etch unique identifiers on expended cartridges. That would help law enforcement identify shooters and solve crimes.
SB 8 would require liability insurance for gun owners (this bill did not make it out of committee and is not moving forward).
I encourage you to get involved and help us do everything possible to end gun violence.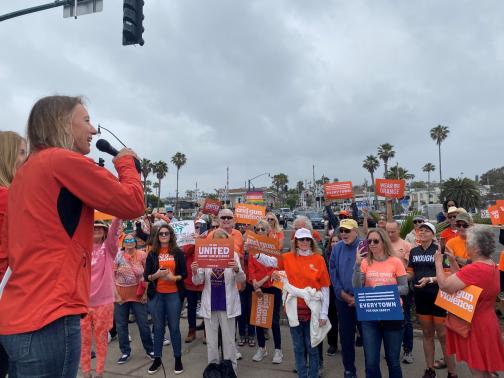 ​
​Speaking at the Moms Demand Action Gun Violence Prevention rally in Encinitas.
Wear Orange Blood Drive in OC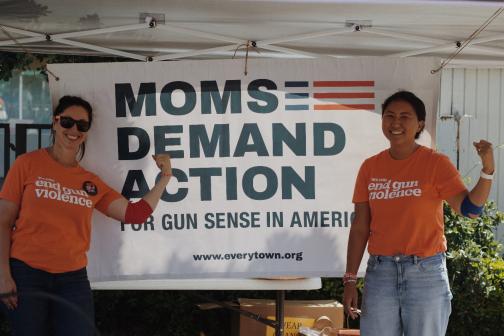 ​
​This past weekend the Orange County Chapter of Mom's Demand Action partnered with UCI SAFE (University of California, Irvine Scrubs Addressing the Firearms Epidemic) to host a blood drive for Wear Orange Weekend, which was tied to National Gun Violence Awareness Day.
Given that people who are shot need 10 times more blood than other trauma victims and the UCI Health Center alone needs over 1,000 units of blood each month, blood donations are critical for gun violence victims and trauma patients alike.
The blood drive was a major success, with 62 people donating 43 units of blood. These blood donations could aid up to 129 people. If you are interested in donating blood in Orange County, you can make an appointment at a UCI blood drive here. All of my constituents can enter their zip code and locate the nearest Red Cross near them here.
Celebrating Pride Month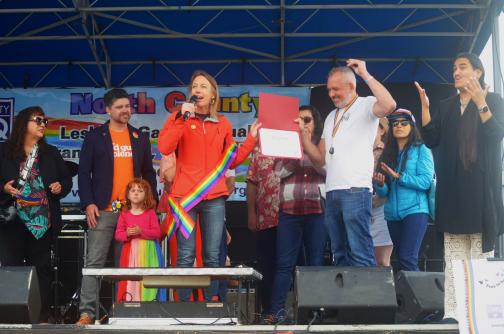 ​
I was delighted to participate in the PRIDE By The Beach event in Oceanside organized by the North County LGBTQ Resource Center. I presented a Senate certificate of recognition to Max Disposti for all his great work. Much thanks to Max and the resource center for all the support they provide the LGBTQ+ community throughout the region.
I was also disappointed the Orange County Board of Supervisors passed a new policy not to fly the Pride flag. You can read my statement about that here.
Nonprofit of the Year Luncheon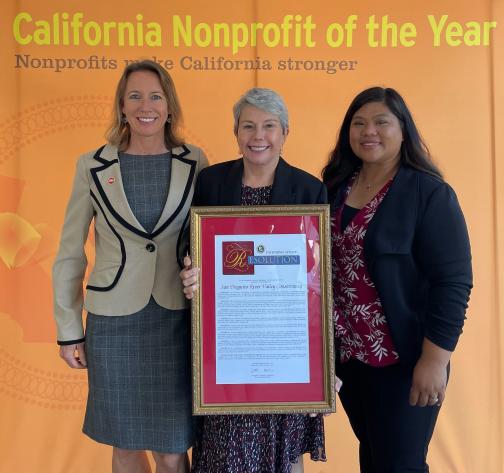 ​
​
Presenting a Senate Resolution to SDRVC Board President Lee Haydu (center) and SDRVC Executive Director Cheryl Goddard (right) for Senate District 38 Nonprofit of the Year.
On Wednesday, we celebrated the Nonprofits of the Year at the state Capitol. I was proud to select San Dieguito River Valley Conservancy as Senate District 38's Nonprofit of the Year.
The San Dieguito River Valley Conservancy has worked for more than 30 years to preserve, protect and enhance the San Dieguito River Valley, which is considered the most intact watershed remaining in San Diego County. The watershed runs 55 miles from Volcan Mountain north of Julian through conifer and oak woodlands, grasslands and chaparral to the San Dieguito Lagoon between Del Mar and Solana Beach.
I look forward to the Coast to Crest trail being completed with a hiking and biking trail connecting Julian to Del Mar. So far, 49 miles of the 71 total miles are completed, and I can't wait to see it done!
The San Dieguito River Valley is a tremendous natural resource enjoyed, and appreciated, by thousands of Southern Californians each year. We have San Dieguito River Valley Conservancy to thank for its bold vision and many years of work to preserve the valley and educate others about it.
Learn more on the conservancy's website, at https://sdrvc.org/.

To learn more about what I am doing, follow me on social media.
Email me at Senator.Blakespear@Senate.ca.gov
Call my Encinitas district office at (760) 642-0809
Call my Laguna Hills district office at (949) 598-5850
Call my Capitol office in Sacramento at (916) 651-4038